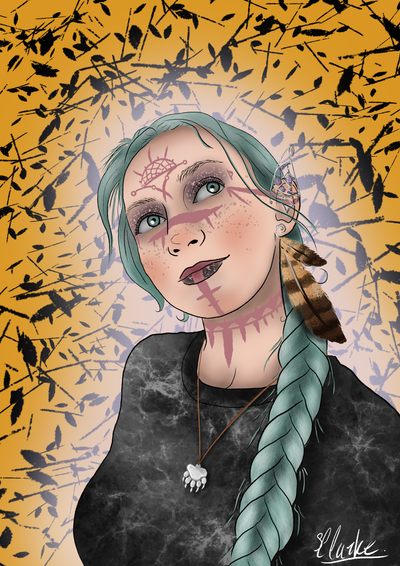 I am a digital artist, book-wyrm and fantasy enthusiast! I'm based in London where I spend my time drawing doodles, making amateur cosplay, writing short stories and playing RPGs.
One of my greatest passions in life is to visually narrate with my artwork, breaking down the language barriers to tell the stories I wish to share. I am most inspired by the beautiful cultures of the world; Scandinavian, Inuit, Polynesian, Japanese and Native American alike, to name a few.
I spend my time exploring lots of fantasy realms that we all know and love. I want to play my fair part to express my love for fiction and my concern for real world issues.